---
ℹ️ A Light probe captures a 360° panorama of its surroundings, which is then used to generate reflections.
---
Light probes should be added in key rooms, preferably positioned at eye level near room centers. If a room does not have a light probe, the closest light probe from another room is used, but this results in inaccurate reflections. In many cases, such inaccuracies are not noticeable and can be ignored.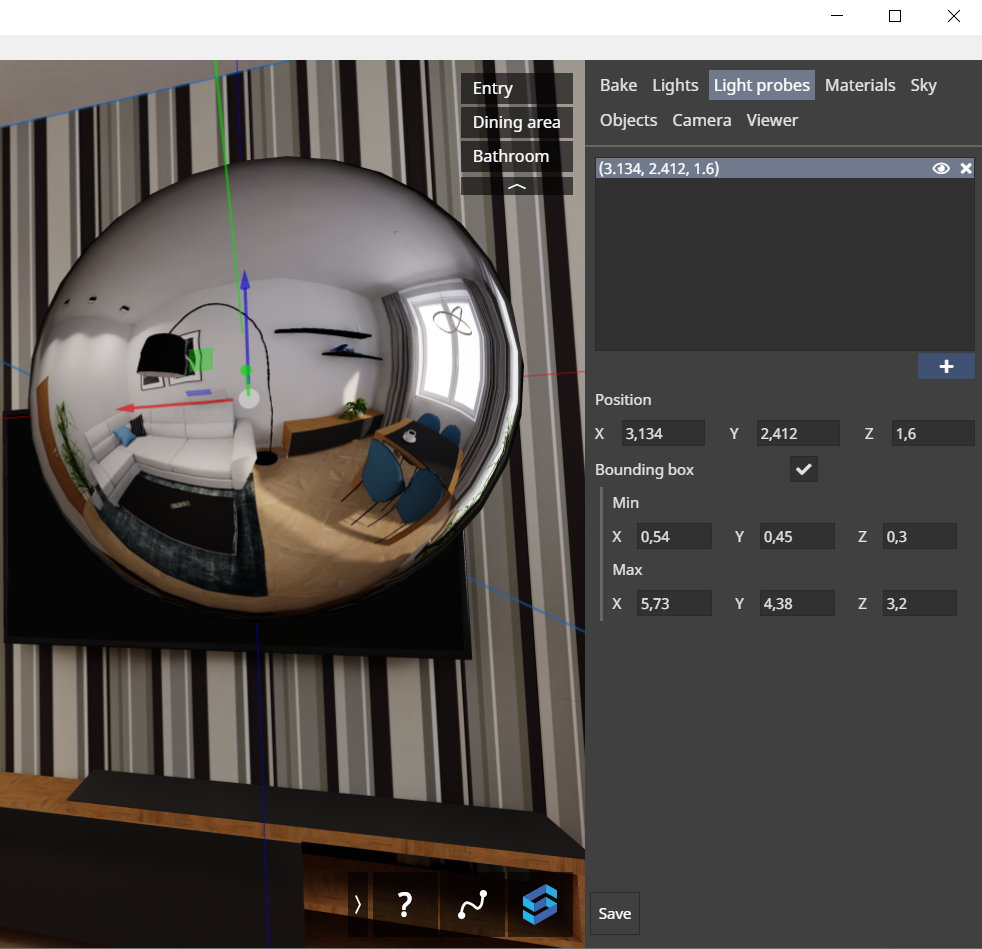 ➕ button
Adds a light probe at the current camera position.
Position
The position of the light probe.
Bounding box
Toggles a Bounding box for the Light probe which is used to generate more accurate reflections of objects close to the sides of the bounding box. This is most useful if the light probe is generated inside a rectangular room, in which case the bounding box sides should line up with the room walls, the ceiling, and the floor. The Bounding box is denoted by blue lines. It is automatically initialized when the light probe is added and can be modified with the Bounding box Min and Bounding box Max controls.