Top and Orbit views can be enhanced by adding room names: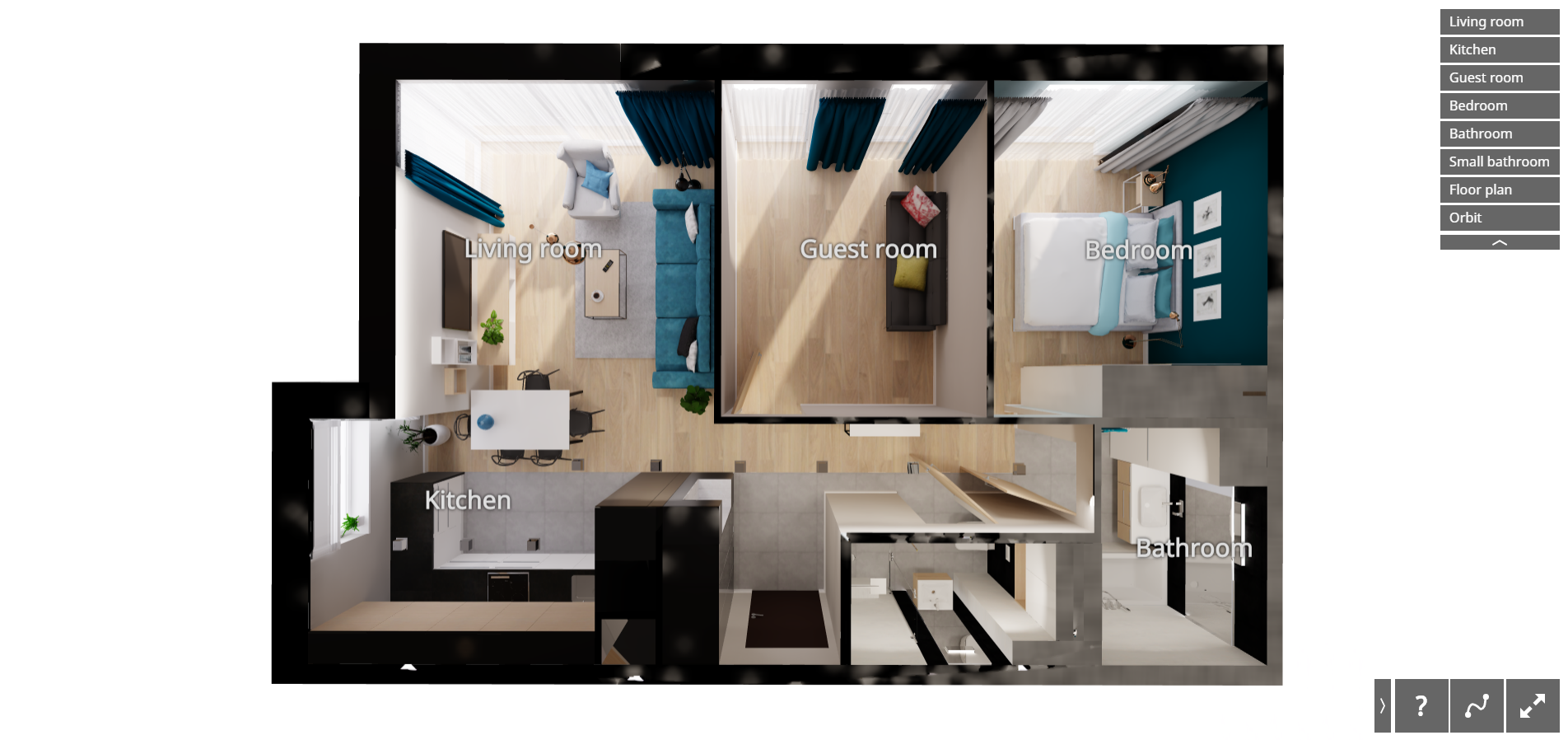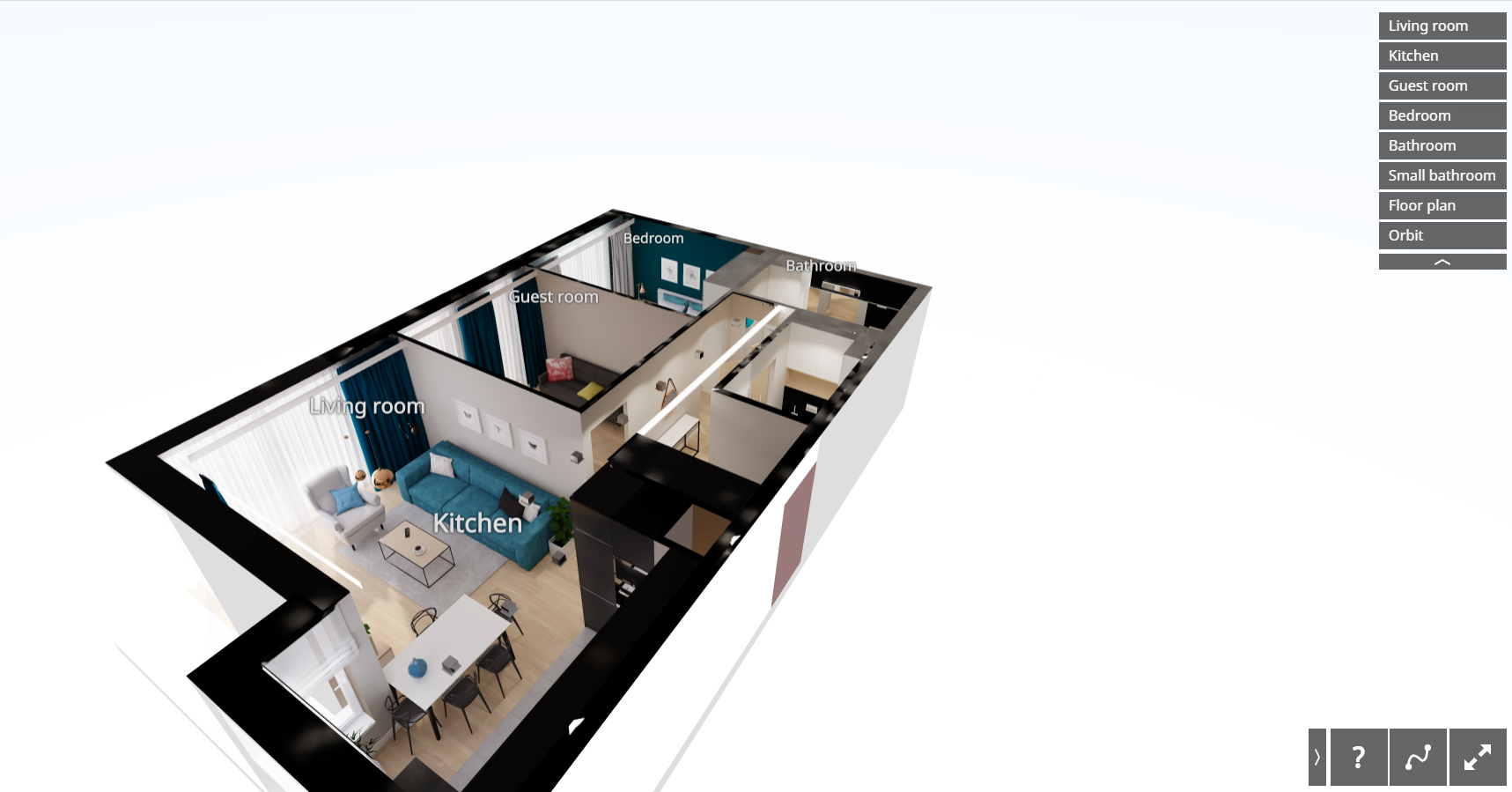 Additionally, you can configure an interaction that moves the camera to the selected room view when a room name is clicked. See how it works in this live scene:

https://demo.shapespark.com/flat-for-a-couple/#view=Floor%20plan&autoplay
To add room names in the Top and Orbit views, use the Change view extension type and Triggers in the form of Sprites.
---
❕ You need to have views defined before you can add room names.
---
Select Top view (Floor plan) or Orbit view from the list of your defined views.




From the Viewer tab, click ➕ in the Extensions window to add a new Extension.




Select Change view as the extension type.




Click ➕ to add a Walk view of the room you want to add the interaction for.




Click ➕ to configure the Trigger.




From the dropdown list, select Sprite as the Trigger type.
Enter any text (for example the room or view name) in the text field.
Set the Opacity to 0.




Click on the scene to set a Trigger position.


Adjust the Height of the Sprite.
Adjust the Position. It is important to increase the Z to place the trigger above the ceiling, so it is not visible when the camera is in one the rooms.





---

❕ Room name annotations look best if they all have the same text height (Height setting) and the same Z coordinate.


---




Save the scene and test the interaction.