1. At the bottom of the Viewer tab choose the plus button to add the extension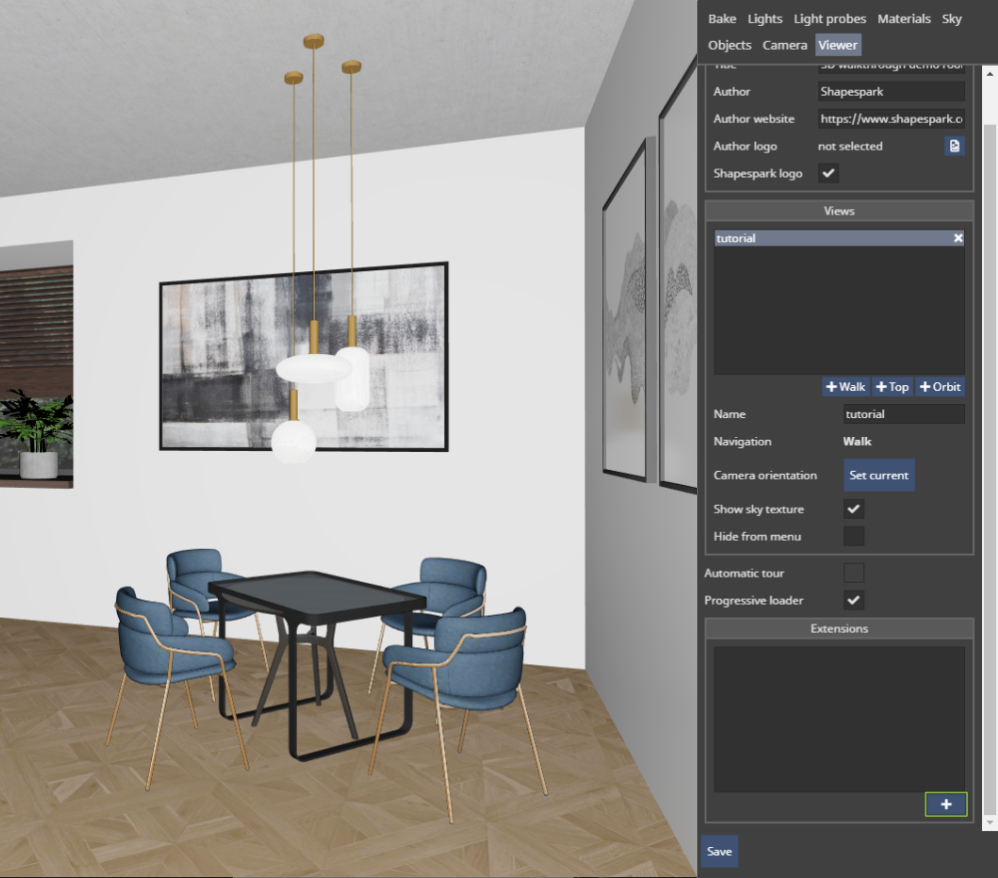 2. Choose "Switch objects" extension.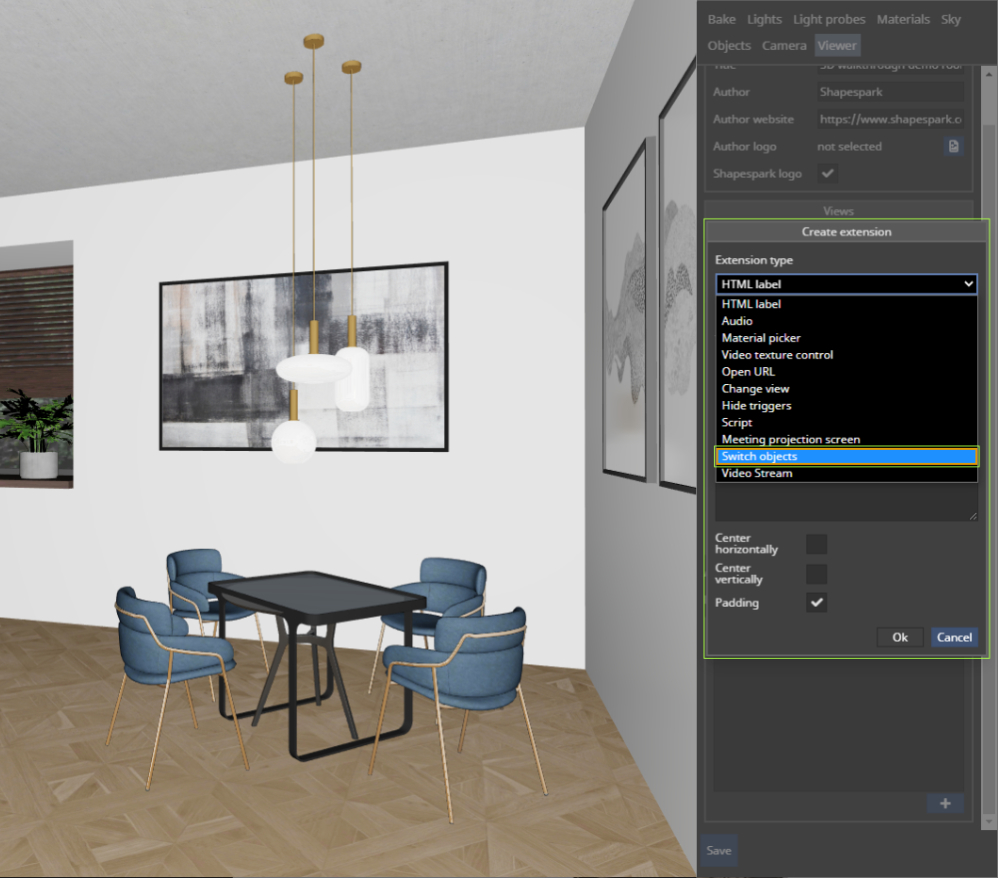 3. Set the name for your extension (it will be easier for you to manage your extensions when they have names)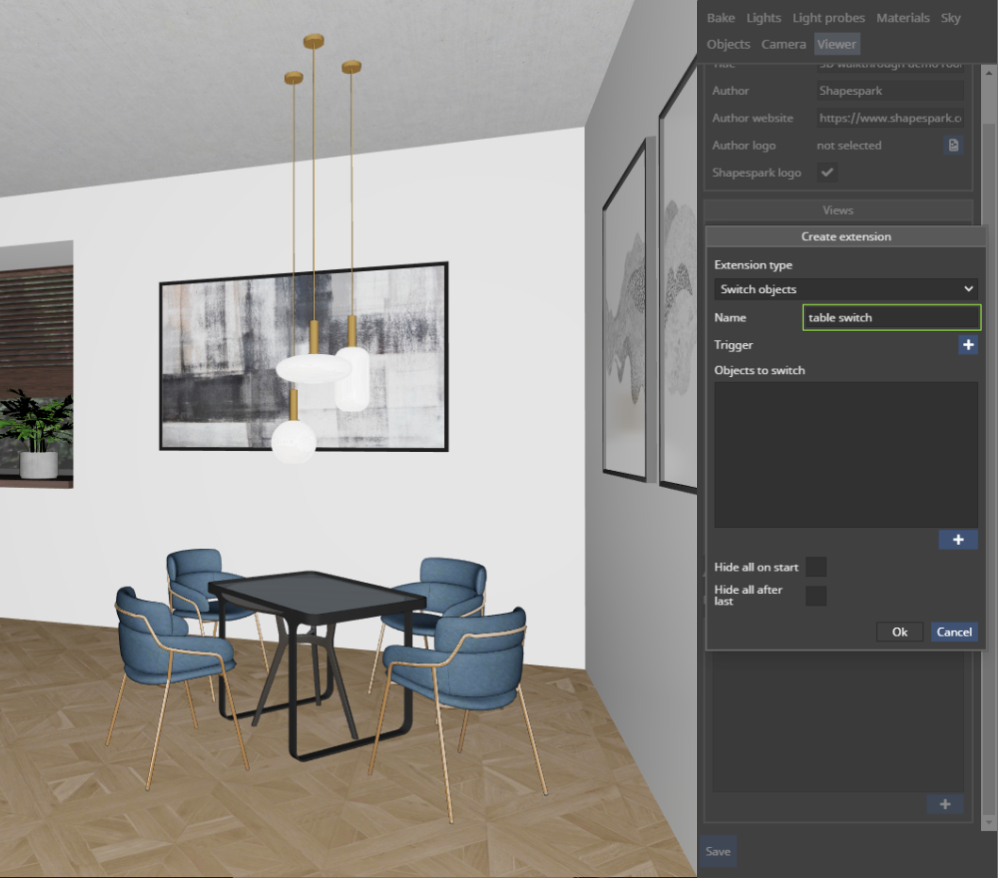 4. Set the position of the trigger for your Switch objects extension by clicking the desired spot in your scene. Here you can also decide about the color, size and icon of your trigger.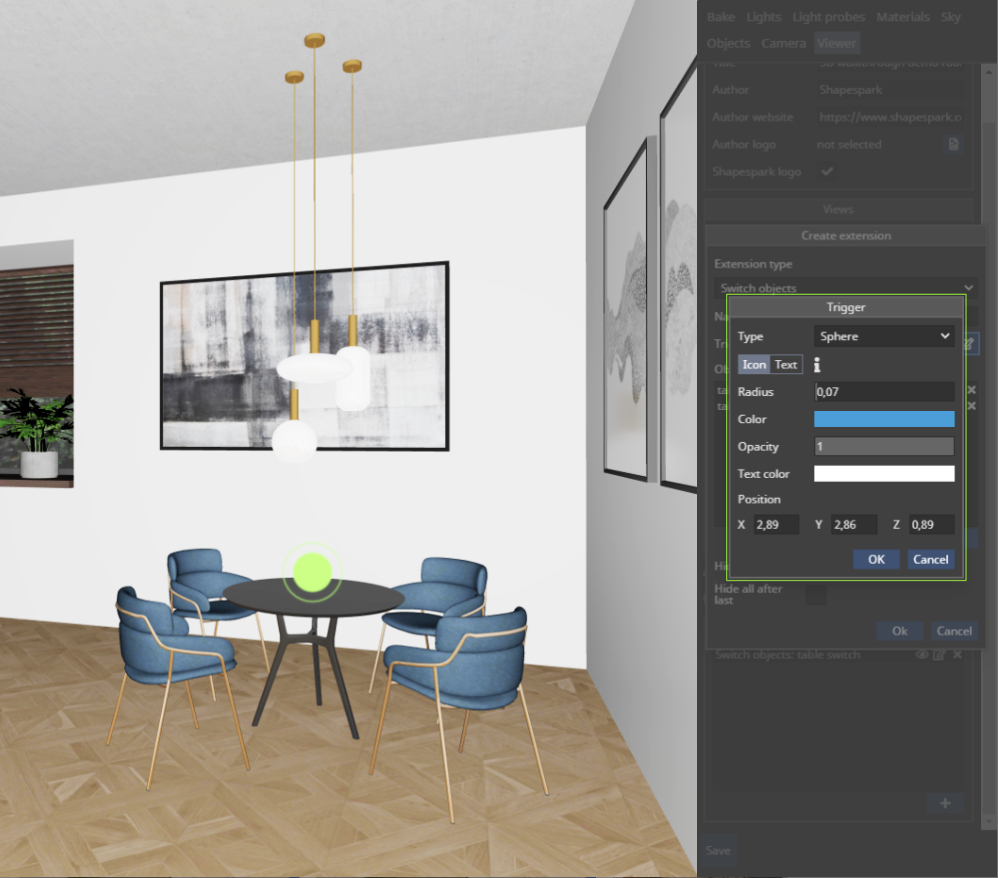 5. By clicking the plus button you can choose the object that will be switched by the extension.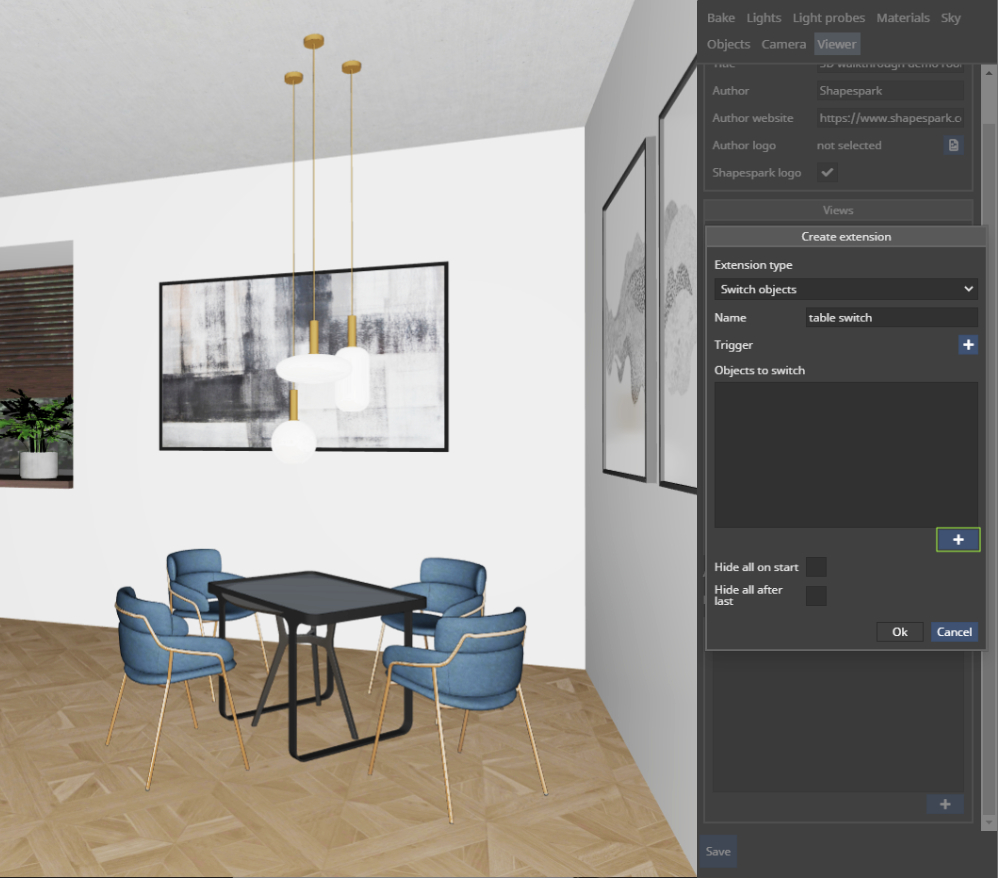 6. Click on the object to select it.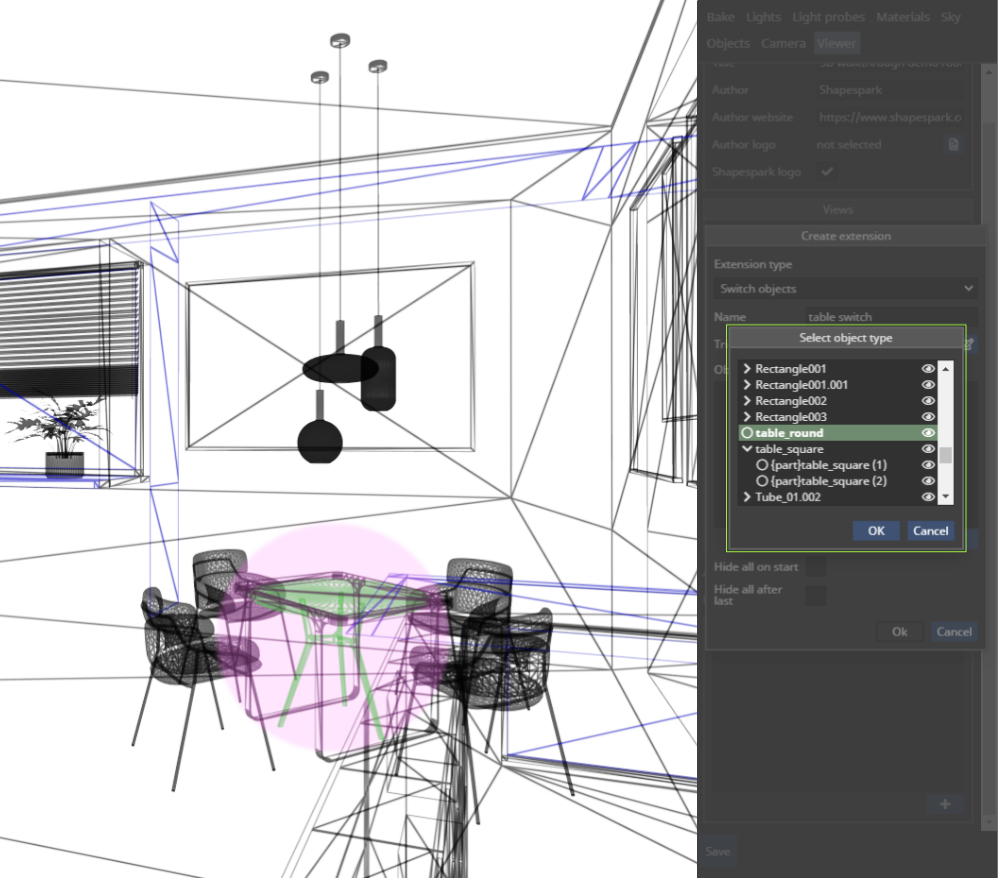 7. After you add the objects you might notice that your trigger is in the wrong spot or you want to change its color. You can always edit your trigger.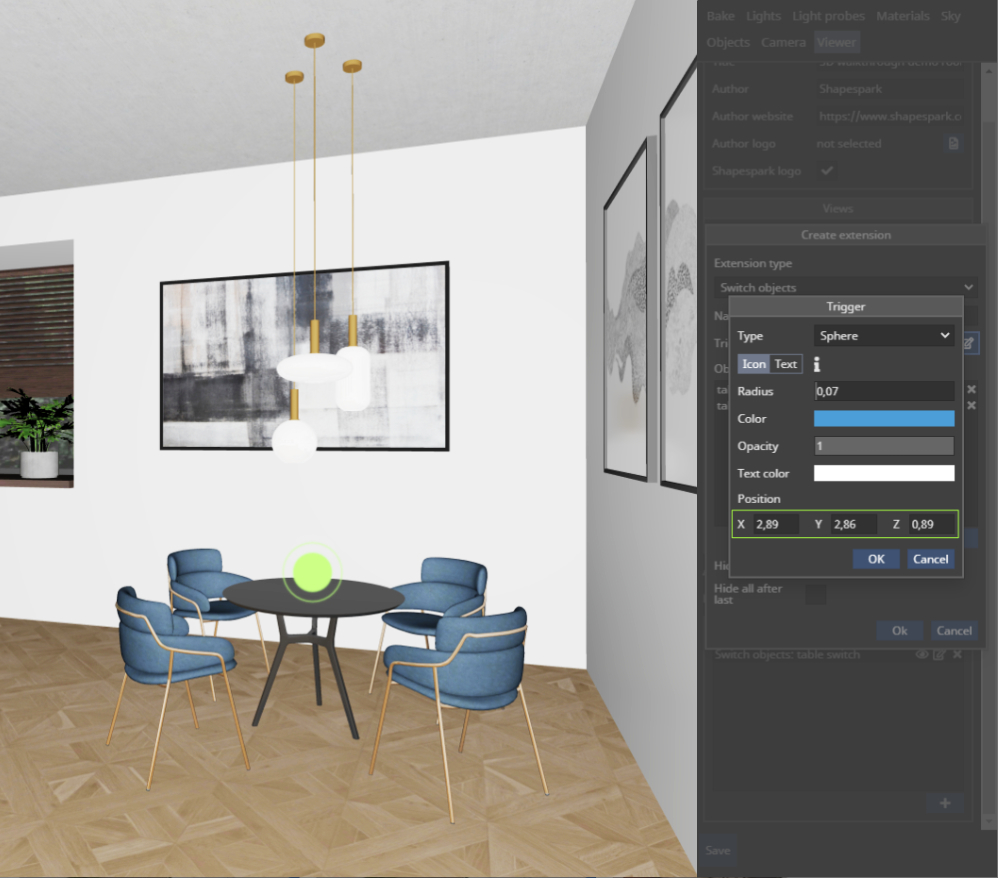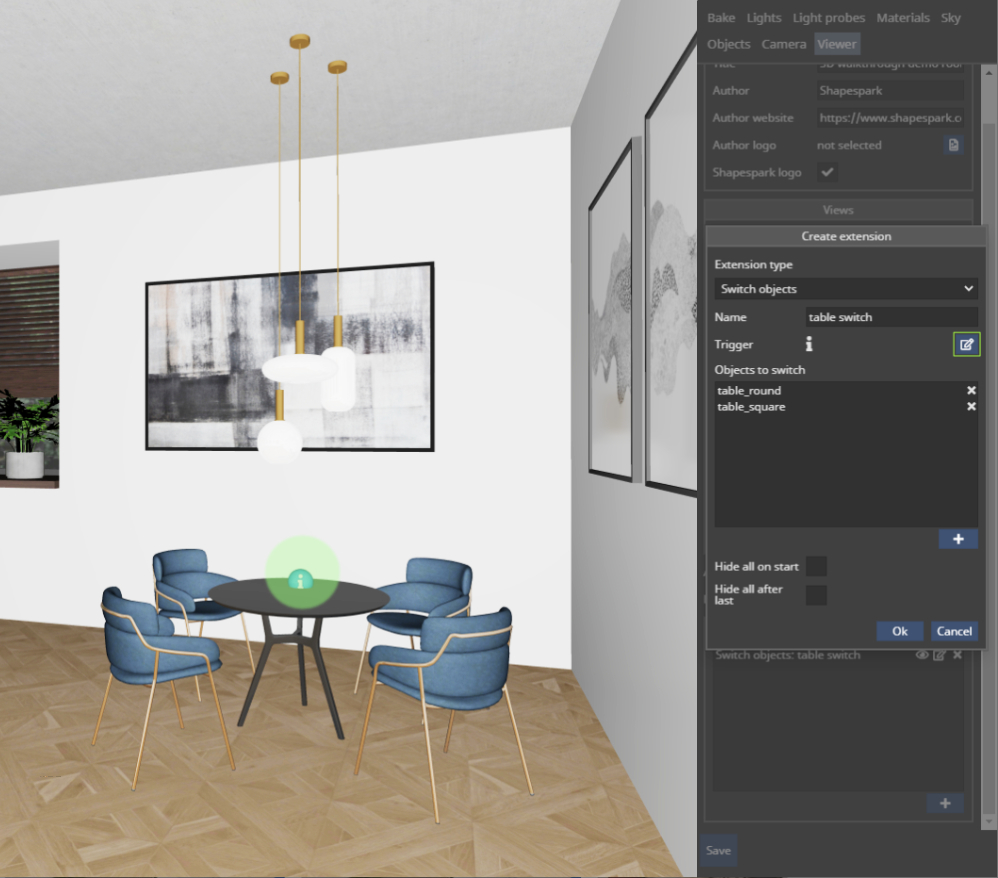 9. In the Objects tab turn on isolate shadows for all objects used in the extension. (to avoid objects casting shadows on each other).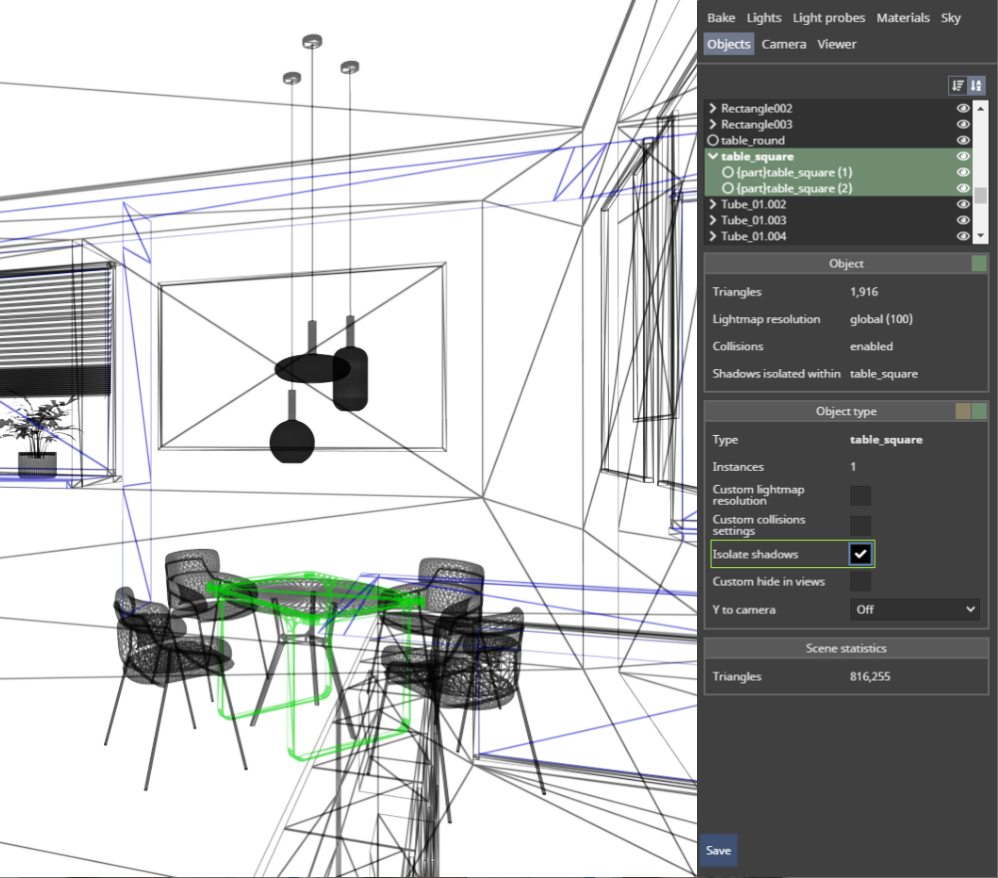 That's all!