1. Sometimes your exposure settings which suit the interior views are too bright for the exterior views or the other way around. Outside it looks great but inside it is too dark. Camera volumes are a simple solution for that.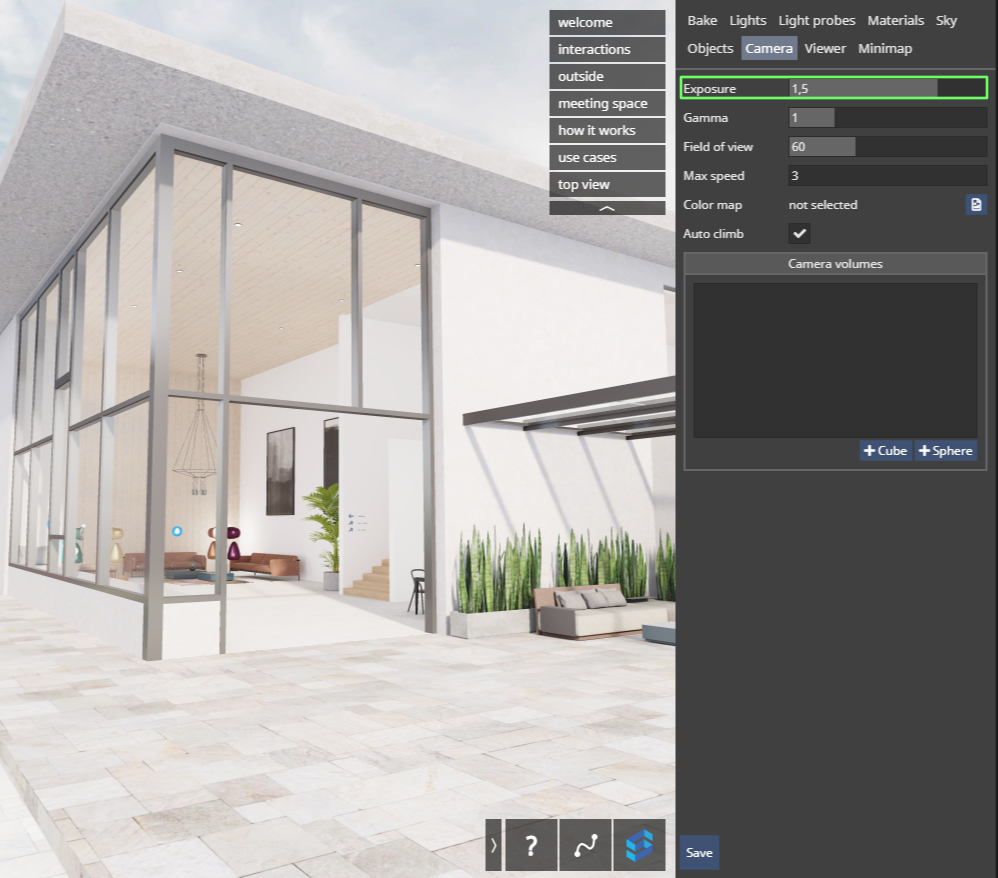 2. Camera volume is a region of a scene (a cube or a sphere) which has its own camera exposure settings. The settings are applied when the camera enters the volume and are used until the camera leaves the volume or enters another volume.
3. Simply add camera volumes in your Camera tab in the shape of a cube or a sphere which will add another exposure setting for the chosen area. You can adjust the size of it and also add as many as you need. Each can have different settings.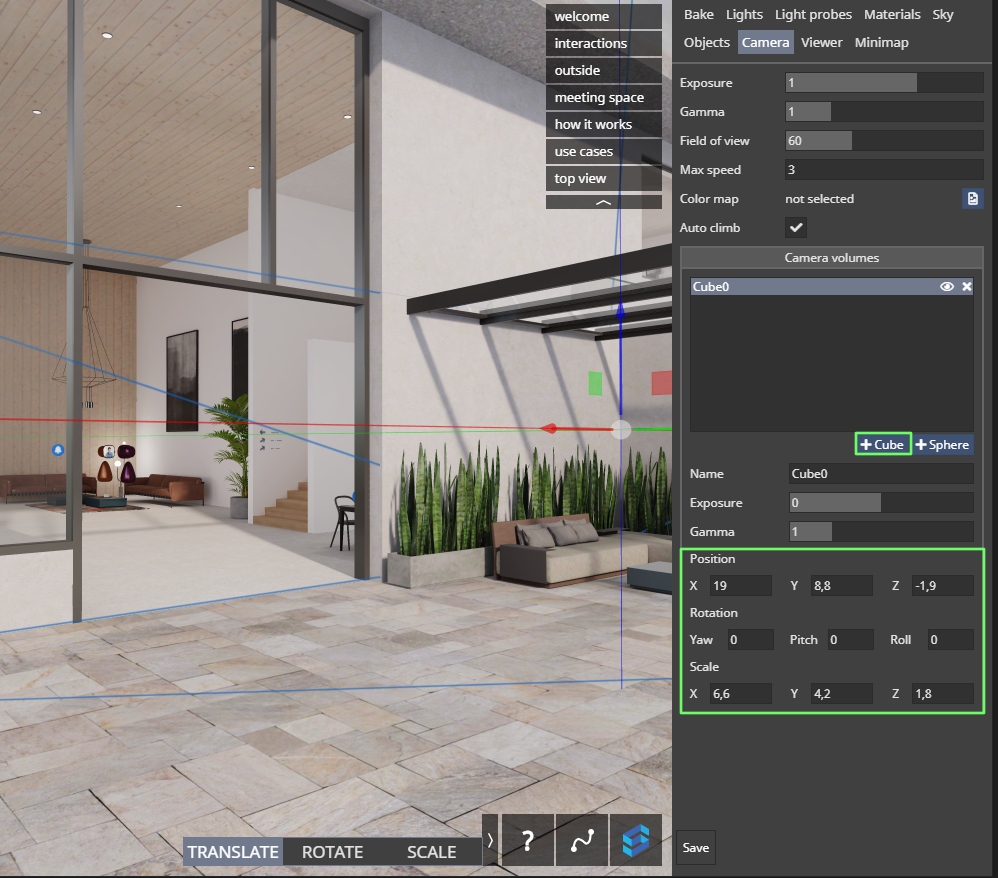 4. Finally, tune the global Exposure setting to adjust the brightness in all the areas outside the camera volumes.