The Sky tab allows the default procedural sky to be replaced with a sky texture that surrounds the scene.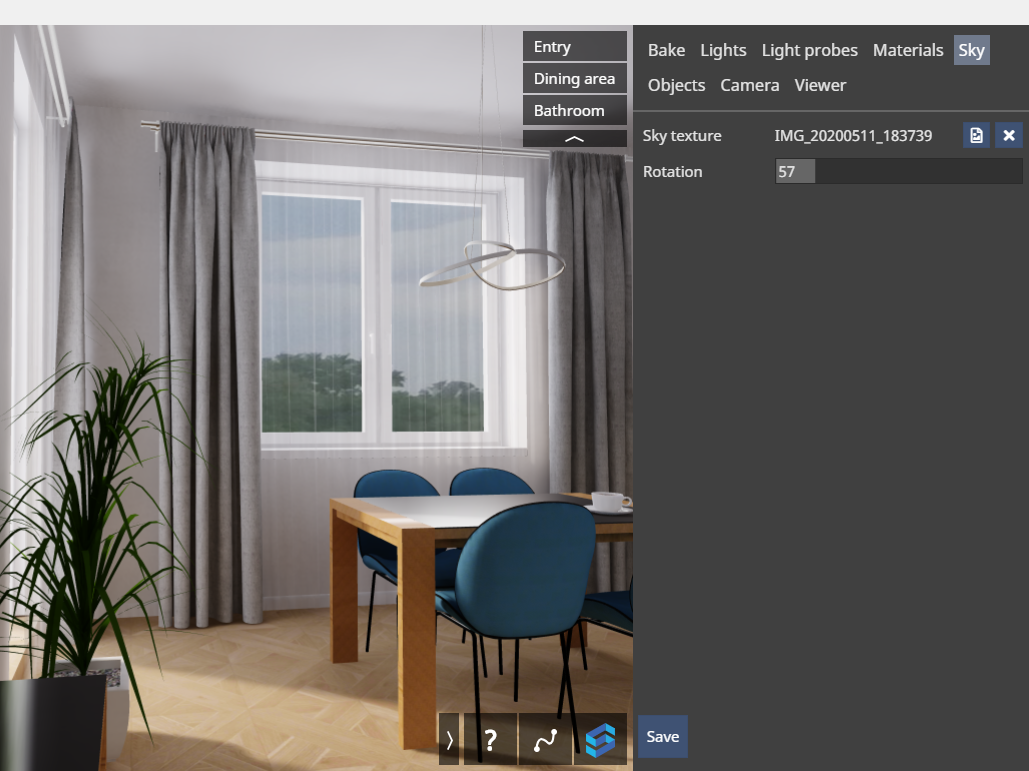 Sky texture
The sky texture, imported with the 🖺 button.


---
❕ The Sky texture should be a 360 x 180° equirectangular panorama, otherwise it will have visible stitches.
---

Rotation
The rotation of the sky texture relative to the scene.